Dealing with the legalities is what we do
The lawyers at Svehla Law Offices are here to ensure that your best interests are always at the forefront of everything we do. We have over 50 years of experience working to provide clients with comprehensive, effective and fair legal representation. Our attorneys are on your side, and understand that everyone's needs are unique. We respect our clients and work hard to ensure the representation they are given is fair, unbiased and just.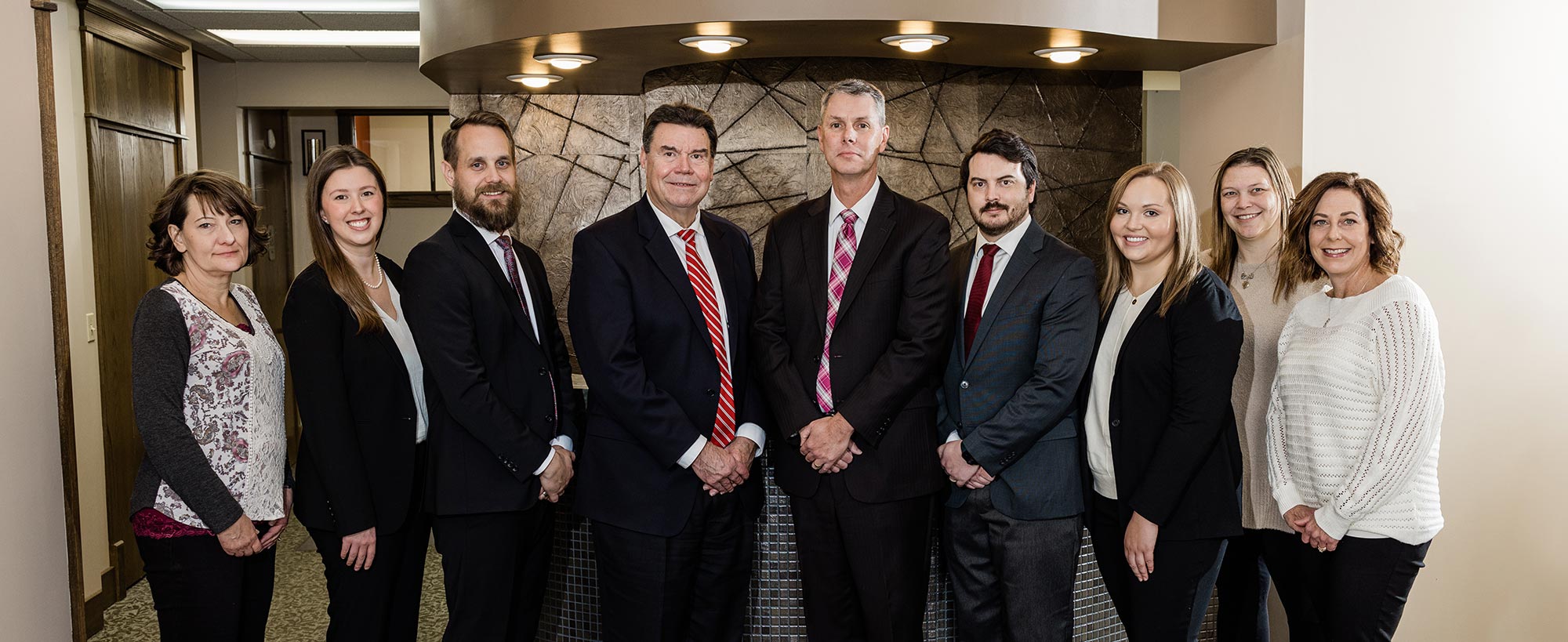 Everyone at Svehla Law Offices is dedicated to providing our clients with the best in service. From our lawyers to our administrative staff, we are here to provide you with the best possible legal representation in the York area. We will discuss your issues and concerns with you and give you the best legal advice, no matter what your situation may be. You can rely on the lawyers at Svehla Law Offices to provide you with sound legal representation and advice at every turn.
Our team of lawyers, paralegals, and staff in York and Aurora have a wide array of experience in a number of legal areas. We are passionate about achieving the best outcomes for our clients, and you can be rest assured that we will work hard for you. The team includes;
Attorneys – Kelly M. Thomas, Kent E. Rauert, Jon M. Thomas, Drew A. Graham, Amzie A. Dunekacke
Law Clerk – Catie Bergen
Legal Assistants – Tracy Lackey, Heather Naber, Amy Mitchell, Andrea Eck